---
Fiberon Horizon
Size: 24x136x3660 mm
Fiberon Horizon decking with patent pending PermaTech innovation surface is designed to last.


Fiberon Symmetry®

Symmetry Decking offers the most natural look, feel, and color palette available today in luxury composite decking, all balanced with time-tested durability and performance.

The low-gloss formulation and unique micro-texturing process create a beautiful matte finish. Multi-tonal streaking echoes elegant hardwoods. And the colors? Inspired by natural elements and pigments, the palette is subdued yet striking.
Equally impressive is the uncompromising performance and easy maintenance. Our four-sided PermaTech cap layer resists fading and staining, while the durable composite core means no splintering, cracking, insect infestation, or decay.
Sizes and profiles
24x136x3660/4800 mm ( clip profile )
24x136x2400 mm ( SE profile )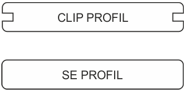 Revolutionary PermaTech

®

surfaces
Tested to withstand unexpected, Fiberon sets new standards in durability with new generation technologies. Patented technology resists scratches, stains, splitting and graying. Ultra-resistant composition resists mildew, insect damage inc. termites, adverse weather conditions more than any other composite decking in the world .Perma-tech innovation is a revolutionary breakthrough in composite materials. It's the perfect combination of natural beauty, the latest technology with minimal maintenance.
Attractive rich colors
A unique formula with low reflection and micro-textures give the boards the elegant matt look in colors of exotic hardwoods. Different patterns of wood fibers improve appearance and feel, and provide a finished and usable surface both above and below. And colors? They are inspired by natural elements and pigments, a variety of rich earthy tones are slightly suppressed but still distinctive. Available in three colors: Cinnabar, Warm Sienna and Burnt LumberUnikátní vzorec s nízkým odleskem a mikrotextury dají deskám elegantní matný vzhled, který je běžně vidět u exotických tvrdých dřev. Různé vzory dřevěných vláken zlepšují vzhled a pocit, a navíc zajišťují hotový a použitelný povrch nahoře i dole. A barvy? Jsou inspirovány přírodními prvky a pigmenty, paleta bohatých zemitých tónů je lehce potlačená, ale stále výrazná. Dostupné ve třech barvách Cinnabar, Warm Sienna a Burnt Lumber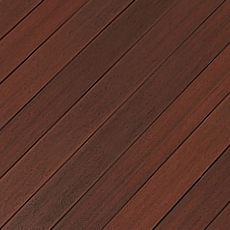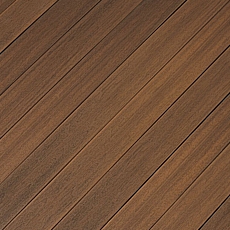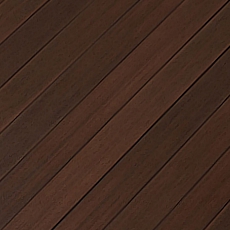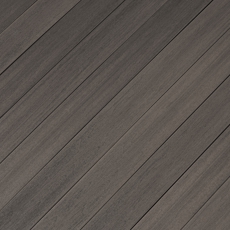 Cinnabar Warm Sienna Burnt Umber Graphite
Easy to install
Fiberon decking boards are easy to install. The boards can be laid on aluminium, composite or wooden joists. In the case wooden sub profiles, longer life time offers especially tropical wood species, but using of pressure treated lumber, such as pine is also possible. Before installation please read installation instructions
Care and Maintenance
Clean the floor at least twice a year, especially after the pollen season. For cleaning we recommend gentle cleaning solution or vinegar-based solution of mild dishwashing detergent. When using a pressure cleaner, be extremely careful and use a pressure of less than 1,500 psi minimum distance of 30 cm from the floor surface. In inexperienced hands could become damaged terraces. Clean debris from between the floorboards to the time between cleaning the rain wash off pollen and organic debris such as leaves, seeds and other debris.
Place vinyl pad protection under the grill that will help protect your floor against grease stains. The best removing of grease and oil stains is quick cleaning, use soapy water or Saicos WPC cleaner or other commercial cleanser. Follow the manufacturer's recommendations and before you start the cleaning make a test in an inconspicuous spot.
Satisfaction Guaranteed
Fiberon Symmetry is supported by 25-year residental limited warranty against graying, destroying insects, cleavage surface. More technical and warranty informations can be found at www.fiberondecking.com
Demand
We will be happy to advise you on the choice suitable accessories.

We will show you our products before purchase in our warehouse. Wood is a natural material, each piece is a unique original. The supplied wood will be different from the displayed photos and samples.

Call us on +420 220 879 443

Payment options:
Cash or a card at the store
Cash on delivery (you pay when picking up the goods to the courier in the Czech area only )
By bank transfer (we will send the goods immediately after the amount has been credited to our account)
---