---
Angelim Amargoso decking
Angelim Amargoso hardwood decking
Size: 21x145x1800-5700 mm
Profile: smooth / fine reeded
Angelim Amargoso
Angelim Amargoso is sount american hardwood with natural resistance to weathering. The wood from South America is characterized by good stability, the finish is dried hardwood with a natural resistance to weathering. The color of this wood is initially golden-red with different shades of striations within a few days or weeks exposed on the sun turning the color into reddish dark. Weathering to grey after time is the same as for all other species exposed to weather conditions. Angelim Amargosa has properties better than the Bangkirai or Massaranduba and has a good stability.
Decking profile
Size 21x145x1800-5700 mm ( smooth / fine reeded )
Kiln dried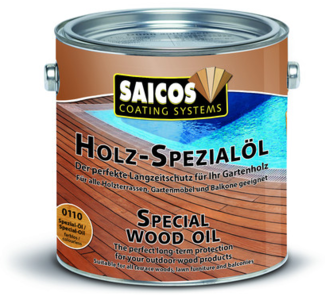 Technical data
Weight 750-890 kg / 1 m3
Origin
South America
Resistance
Medium, medium stability and shrinkage, wood without chemical treatment.
Colour

and weathering
Yellow color of the freshly cut, darkens over time. Yellow color with different shades of orange to brown with greenish tinge. Texture of the irregular radial structure. Wood exposed to UV radiation, rain and weather condition changes turns wood color to silver-grey. The graying time depends on location, climate, exposure to rain and other weather conditions.
Features
High degree of shrinkage, moderate to slight degree of curvature, good stability, mild splitering recommendations to brush surface after installation. Need pre-drilling holes for screws to avoid splitting and creating cracks. Wood that is exposed to outdoor weather conditi
ons changes its volume shrinks with, or growing as climate change. The wood that is exposed to outdoor weather conditions may occur crack deflection called wood cupping, tortuosity, fissures and cracks particularly at the ends of planks due to shrinkage, changing depending on the relative humidity or changes in climatic conditions. If the wood exposed to the weather, will occur over time to change their color to silver-gray. If you want to restore the original color of the wood, clean or refresh your terrace, use a professional wood brightener Saicos

according to the technical data sheet. Then treat with a suitable protective carry oil paint.
N

atural oils contend
Natural dye can flush out from the wood during a certain period when wood is exposed to weather conditions for example rain, in the form of a brown liquid, but only a very small extent. Avoid contact with plaster, bricks and other engravings or floor covering, which could be stained. Secure rainwater pipe or sewer system in the event that the installation is carried out on floors or balconies. For installation use stainless steel screws only. Avoid contact wood with corrosive metal and iron objects which produce blue-black spots and stains, as well as substances and articles causing corrosion.
Care and

maintenance
Clean your deck regulary, keep it out of dirt, soil, sediments and pollen. This prevents the penetration of dirt macropores into the wood. The black dirt stains can occure under objects like umbrellas stands, flower pots, bowls, mats and other where water and hight moisture can stand without proper air ventilation.Therefore carry these objects time to time and ensure natural drying and ventilation. This helps to avoid creating of dark spots on the wood.
Read

technical

and installation

information
Check our decking catalogue for many valuable informations and advices about our complete decking program, wood properties, methods of installation, etc. If you would like to have the catalog in printed version, contact us for sending.
Catalog in PDF download here

katalog teras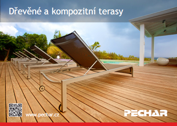 Demand
Rádi Vám poradíme s volbou
vhodného příslušenství.
Dřeviny Vám před koupí necháme
ukázat v našem skladu.
Pokud potřebujete urychleně
informace volejte na +420 220 879 443
---