---
FIberon Xtreme Wide
Size: 20x184x3660 mm
Fiberon Xtreme Wide composite decking from US producer with patented PermaTech® surface technology, maintenance-free, excellent stability and durability


Fiberon

Xtreme

Wide in popular large planks
Fiberon Xtreme Wide brings the popular wide-planked hardwoods trend outdoors. Spanning 184 mm across, Xtreme Wide offers an up-to-the-minute look that's highly durable and truly low maintenance. Available in two warm, multi-chromatic wood colours.
Size and profile


20x184x3660/4880 mm ( clip profil )

Beautiful

and durable

surfaces

with

multichromatic

coloring
Composite terraces Terranova Xtreme is available in two colors, brown and gray. Both these colors are produced with multichromatic coloring, which provides a natural look.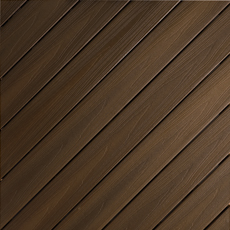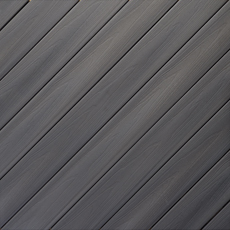 Durable

surfaces

PermaTech®
Terraces Fiberon Xtreme Wide brings a real revolution in the market composite terraces. The surface of this series is equipped with Perma technology that provides unsurpassed protection from everyday wear and UV radiation. These terraces are completely resistant to stains from ketchup and fats. Polyethylene coating protects the surface completely terraces and makes the surface watertight. Patented technology resists scratches Perm, stains, splitting and graying. Ultra-resistant composition resists mildew, insect damage inc. termites, adverse weather conditions more than any other composite decking in the world.

Solid

profile
Like all series of terraces Fiberon Xtreme is made in full profile. Full profile prevents the ingress and condensation inside, which may occur in tubes. Full profile terraces Fiberon also enables better utilization of standard woodworking machines.
Easy to install
Terraces FIberon Clasic are simple to install, the installation is accomplished on a wooden base joists, preferably from tropical wood. Is also prossible to use pressure treated lumber, such as pine. Since many Terranova made in thickness 20 mm, keep maximal undrdecking construction joist spacing 30 cm.
Visit PDF information sheet about Fiberon deck installation.
Care and Maintenance
Clean the floor at least twice a year, especially after the pollen season. For cleaning we recommend gentle cleaning solution or vinegar-based solution of mild dishwashing detergent. When using a pressure cleaner, be extremely careful and use a pressure of less than 1,500 psi minimum distance of 30 cm from the floor surface. In inexperienced hands could become damaged terraces. Clean debris from between the floorboards to the time between cleaning the rain wash off pollen and organic debris such as leaves, seeds and other debris.
Place under the grill protection pad with vinyl bottom that will help protect your floor against grease stains. . The best removing grease and oil stains quick cleaning, use soapy water or SAICOS WPC cleaner or other commercial cleanser. Follow the manufacturer's recommendations, before čištětním entire floor preparation test in an inconspicuous spot.
More information on the installation and maintenance of terraces and Fiberon Terranova found in the catalog.
20-year

manufacturer's

limited warranty
Xtreme Wide is stain and UV fade-resistant, and of course, backed by a 20-year residential and a 10-year commercial limited warranty.
Demand
Rádi Vám poradíme s volbou
vhodného příslušenství.
Dřeviny Vám před koupí necháme
ukázat v našem skladu.
Pokud potřebujete urychleně
informace volejte na +420 220 879 443
---