Saicos MultiTop water base lacquer
Product code:

saicos-ecoline-multitop-ultramat
Varnish for high load on private premises, colorless solvent. Extremely resistant worn out, R9 slip resistance. Consumption approx 9 m2 / 1 deposition.
Detailed Description

Saicos Ecoline Multitop, universal ground coat lacquer
Ecoline MultiTop is a water-based 1K lacquer on polyurethane basis for common and high wear and tear. It is part of a coating system especially developed for wood and bamboo flooring as well as heavily worn furniture surfaces. By using different sup-plements, the diversity of possible application areas is almost inexhaustible.
The modular lacquer system - different colours, different functions
The all-rounder for a perfect wooden floor. With the SAICOS Ecoline MultiTopPlus System, we have created a unique modular coating system that can be adapted to your individual needs and various areas of application.
Benefits
Water-based sealing for normal and heavily used wood and bamboo floors and furniture surfaces
Can be combined with our various Ecoline additives
Can also be used with SAICOS Ecoline Oil Ground Coat
Color cards
Below you will find an approximate color range of color shades.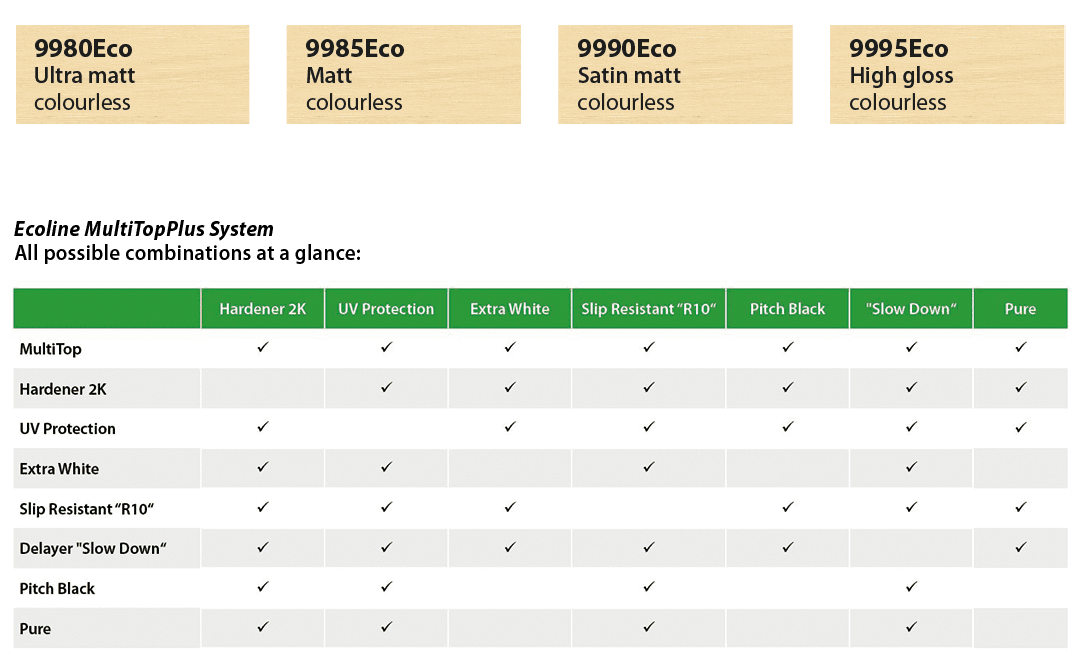 One paint for all requirements
The future is green! We becoming more and more conscious of our ecological footprint and it is increasingly influencing our actions. We have created the Ecoline product line to meet the demand for environmentally friendly products. Sustainable and durable products for finishing wood surfaces.
With the water-based 1-component sealing for normal and heavily used floors and furniture surfaces, nothing is left to be desired. Different combinations of additional products are possible. You can get a brief overview here. For more detailed information, please take a look at the table.
Ecoline Hardener 2K accelerates drying, Ecoline Delayer "Slow Down", on the other hand, extends the workability of the product. Ecoline UV Protection reduces the natural colour change caused by the influence of light and Ecoline Anti-Slip R10 ensures a non-slip surface. The additions of Ecoline Extra White, Ecoline Pitch Black and Ecoline Pure can be used to create different colours. The amounts of the additives are precisely matched to the size of the SAICOS Ecoline MultiTopPlus system.
- Ecoline Hardener 2K
- Ecoline UV Protection
- Ecoline Extra White
- Ecoline Anti-Slip R10
- Ecoline Delayer "Slow Down"
- Ecoline Pure
- Ecoline Pitch Black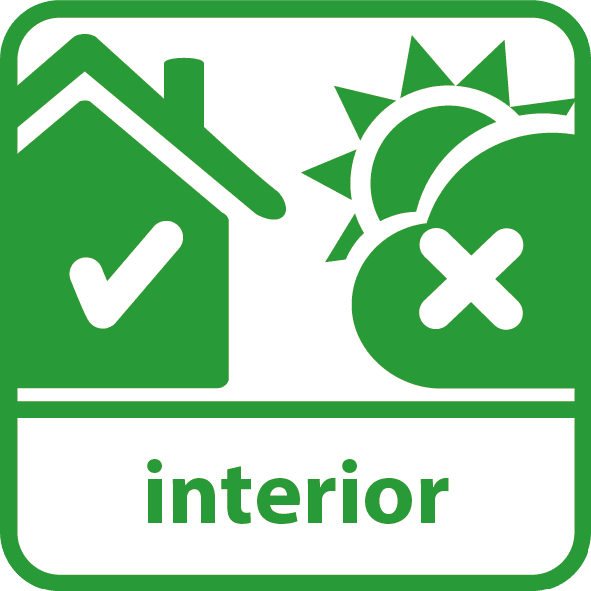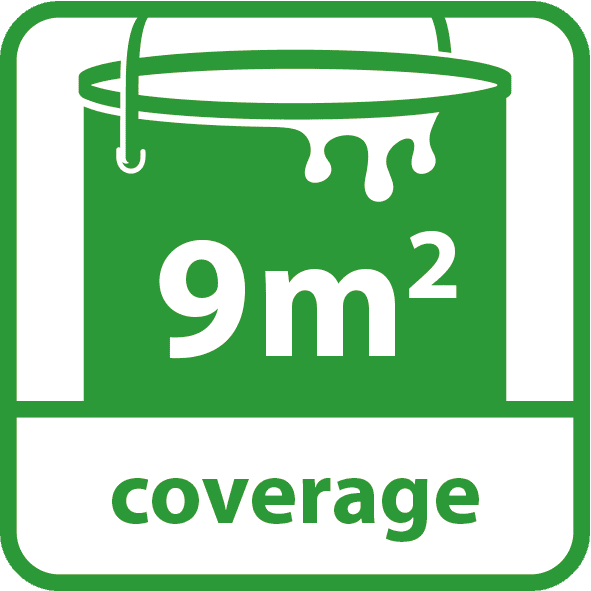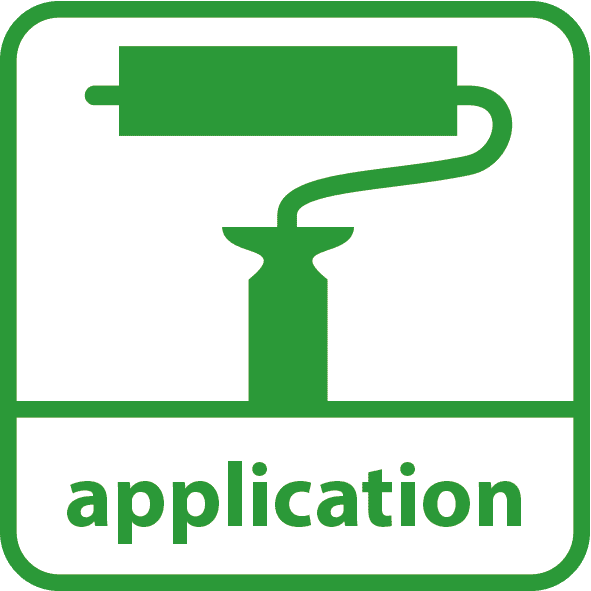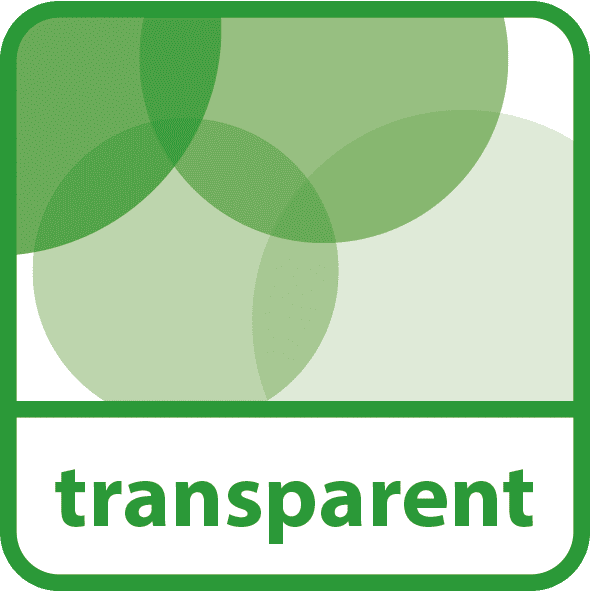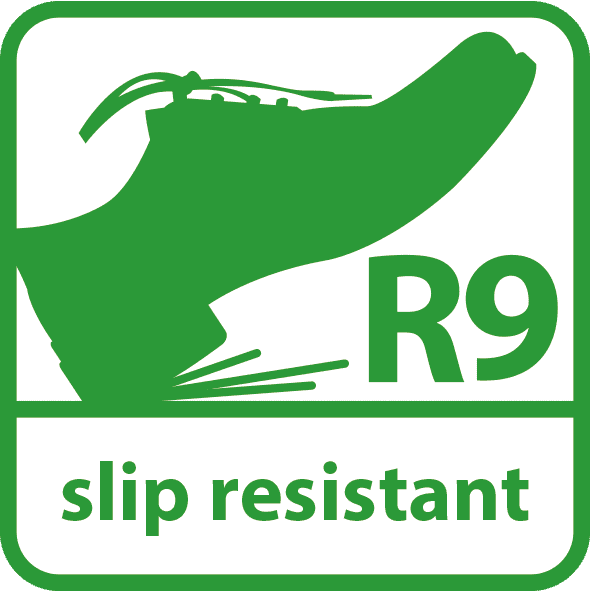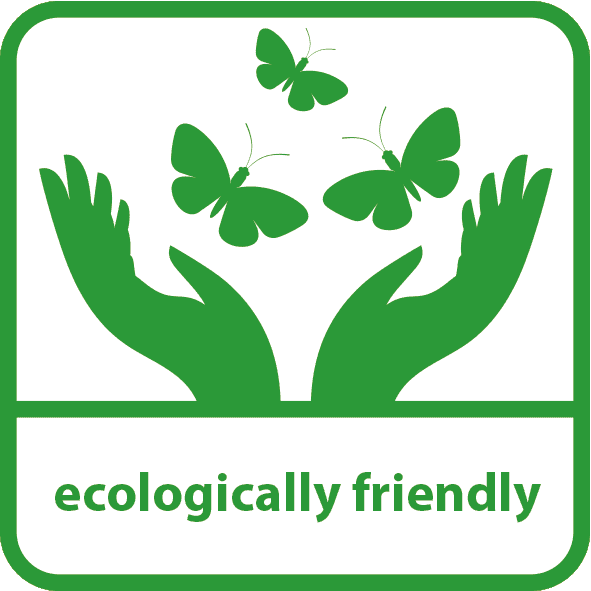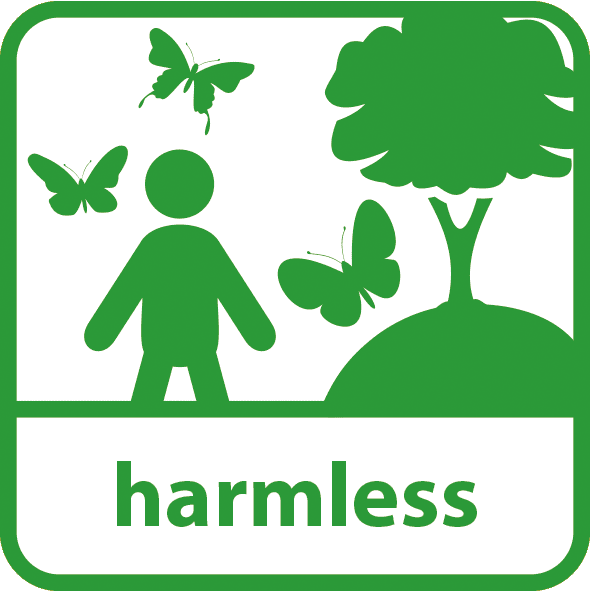 Specification points
Video - product application
Watch a short video of using the product.
Technical data sheet
Technical data product sheet in PDF file here
Demand
We will be happy to advise you on the choice suitable accessories.
We will show you our products before purchase in our warehouse. Wood is a natural material, each piece is a unique original. The supplied wood will be different from the displayed photos and samples.
Call us on +420 220 879 443
Payment options:
Cash or a card at the store
Cash on delivery (you pay when picking up the goods to the courier in the Czech area only )
By bank transfer (we will send the goods immediately after the amount has been credited to our account)