---
Rayab - 3D wooden wall panels
Interior wooden decorative wall panels Rayab. Hand-made 3D panels with heavy embossed surface structure.
Rayab - 3D wooden wall panels
Wooden decorative 3D panels are a new trend in wall covering design. We import panels from Indonesia made of combination rare teak wood, acacia, mahogany, saman. The wall panels offer beautiful, elegant, rustic-look with a rough embossed surface that adds a stylish touch to your interior. Wooden tiles are designed for both residential and commercial design. Interior handmade tiles with a very coarse relief structure creating a three-dimensional effect. These beautiful wooden tiles are made of old wood and spice of true Teak and other rare woods. Tiles are made of recycled rare tropical wood of genuine old Teak, Mahagony, Acacia and Saman from old buildings, temples, houses, boats and old roots. All these tropical woods provides excellent properties, high durability and long life time. A very rough embossing structure, insect holes, spruce spikes, cracks are typical for this wooden tiles product. The boards are glued to panels for easy installation and the ends are terminated by irregular teeth or connections to minimize visible length connections.
Specification
Product name: Rayab
Size: 18x180x495 mm
Used wood combination: Teak, Acacia, Saman
Botanical name: Tectona grandis, Akasia mangium, Saman samanea
Origin: Indonesia
Recycled wood: yes
Usage: interior wall decoration panells
Packing: paper box
Pcs per pack: 11 pcs
Box contend: 0,99 m2
Box Weight: approx 11 kg
Characteristic
Rayab - wooden 3D decorative panels are designed for interior use for both residential and commercial design. Interior hand-clad tiles with embossed rough structure, creating a three-dimensional effect are made of old recycled wood and a precious roots. For this product is used combination of tropical recycled woods of real Teak, Acacia and Saman. The interior cladding is characterized by a rough relief structure, insect holes, cracks. The boards are glued to the panel format for easy installation and the ends are finished with a Z profile connection which minimizes the visible length connection. Wood is a natural material where each piece is a unique original with a unique texture. The samples shown are indicative of the products supplied.
Browse our catalogues
We offer a wide range of products from wooden terraces and composite terraces, facade clading, lumber and interior floors including accessories for installation. Get inspiration and look at our PDF catalogues where you can also find valuable advice on assembly and maintenance of solid materials. PDF catalogs can be downloaded here ( Czech language version only ) or in the catalogs section of the upper menu bar.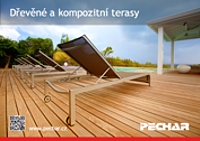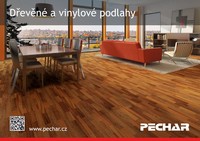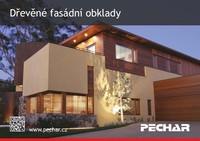 Demand
We will be happy to advise you on the choice suitable accessories.

We will show you our products before purchase in our warehouse. Wood is a natural material, each piece is a unique original. The supplied wood will be different from the displayed photos and samples.

Call us on +420 220 879 443

Payment options:
Cash or a card at the store
Cash on delivery (you pay when picking up the goods to the courier in the Czech area only )
By bank transfer (we will send the goods immediately after the amount has been credited to our account)
---