Saicos House & Garden Colour
Product code:

saicos-dum-zahrada-2,5
Beautiful - durable - environmentally friendly and economical. Extremely high durability and weather resistance.
Detailed Description

Saicos house and garden color
For all wood on and around the house: wooden claddings, windows, doors, balconies and for all wood in the garden: fences, doors, pergolas, screens, trellis, summer houses, garden furniture, children toy's. Easy to maintain (just another coat) no sanding.
The colour intense oil-based wood finish for all garden woods
Efficient, easy to use and with anti-blocking properties. This is SAICOS House & Garden Colour. Specially developed for outdoor woods, this all-rounder adds colour accents to your garden. Be it the garden shed or children's toys - there are no limits to creativity.
Color cards Saicos house and garden colour
Below you will find an approximate color range of color shades.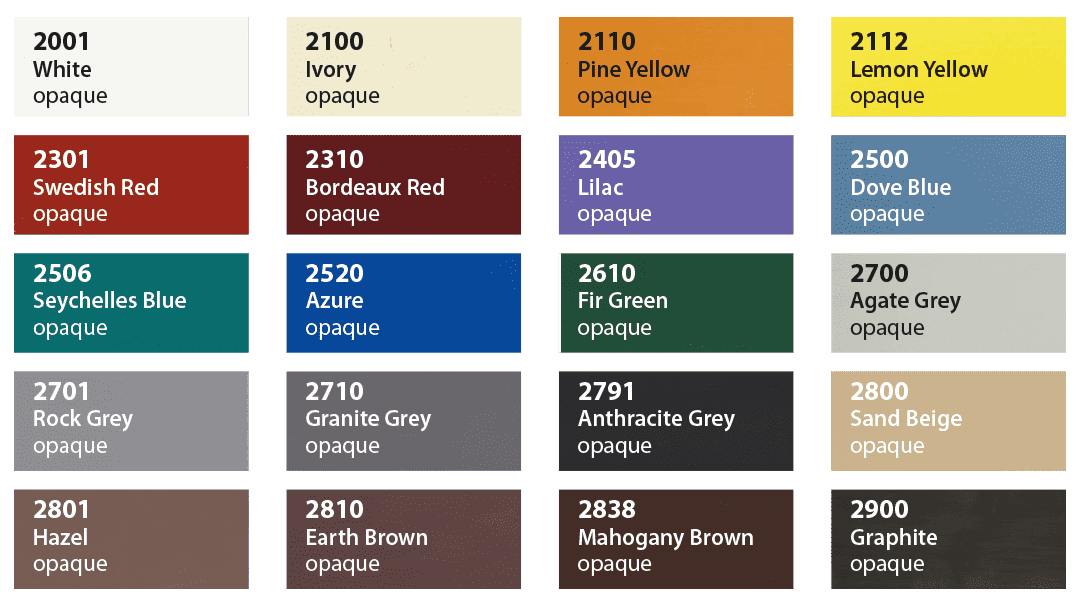 Benefits
For all outdoor woods such aswooden façades, doors, balconies, fences, gates, screens, garden sheds ...
Indoors for all surfaces that are not mechanically stressed
Anti-blocking properties makes it ideal for windows and doors
Perfect protection against weather
The semi-matt surface of SAICOS House & Garden Colour covers wood tone and grain, but leaves the structure of the wood visible. The coating is breathable, moisture-regulating, weather-resistant and has anti-blocking properties. This makes it particularly well-suited for windows and doors. Colour pigments with high UV resistance keep the coat beautiful in the long run. For a greater variety of colours, single colours can be mixed together. If required, House & Garden Colour can also be used for indoor areas as long as they are not mechanically stressed. However, please ensure good ventilation.
Specification points
Video application
Watch short video with application of the product.
Technical data sheet
Technical data sheet in PDF to download here.
Demand
We will be happy to advise you on the choice suitable accessories.
We will show you our products before purchase in our warehouse. Wood is a natural material, each piece is a unique original. The supplied wood will be different from the displayed photos and samples.
Call us on +420 220 879 443
Payment options:
Cash or a card at the store
Cash on delivery (you pay when picking up the goods to the courier in the Czech area only )
By bank transfer (we will send the goods immediately after the amount has been credited to our account)