---
Fiberon pickets Weathered Pine
Fiberon pickets in size 11x120x1750 mm.
Composite quality pickets from US producer Fiberon. Color Weathered Pine
Fiberon low maintenance

pickets with

beautiful heavy embossed surface
Private, resilient, gorgeous, frame your outdoor space more beautifully with Fiberon composite fencing. Attractive from any angle, Fiberon Fencing promises privacy, strength and durability. Fiberon's good looks are captured in rich, multi-chromatic colors for the warmth and beauty of a traditional wood privacy fence.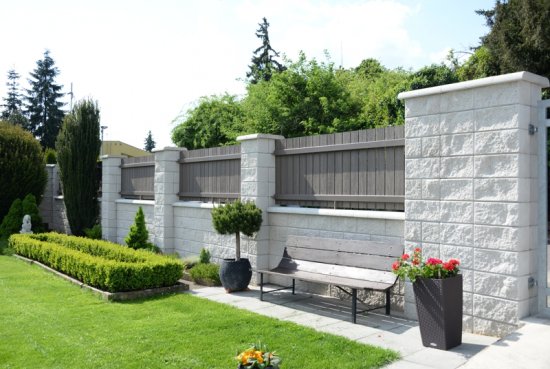 Size
11x120x1750 mm
The best from both worlds
Fiberon fencing is the first fencing to truly give you the best of both worlds, the best of wood and the best of composite fencing. Think about what an ideal wood fence should be.
Now think about what a composite fence should be. If you combine those attributes you end up with Fiberon fencing.
Fences
Fiberon
were designed
to
bring
the beauty
of a traditional
wood
,
but
without the need for
its maintenance.
Fiberon
composite
technology
that is
the natural
look of wood
with varied
color
with
a maintenance-free
and highly
resistant
properties.
Fences
Fiberon
resist
weathering
better than
traditional materials
are resistant to
insect damage
, mold
,
splitering
not require
sanding, painting
or
oiling.

Heavy embossing surface for realistic wood grain texture
Fiberon composite technology incorporates beautiful, natural wood looking multi-chromatic colors to produce a low maintenance fence with enduring
beauty. Fiberon fencing resists splinters, warping, termites and weather's extremes better than traditional wood fencing. What's more, it will never need
to be painted or stained. As an added benefit, Fiberon fencing is produced with 84% recycled content which makes it environmentally friendly as well.
Available in three, rich multi-chromatic colors
Fiberon Redwood Fiberon Weathered Pine Fiberon Coastal Cedar - hnědá
Low maintenance
Using composite fence Fiberon get beautiful appearance, maintenance-free surface. No more sanding old paint, coating or oiled surface. Beauty fencing Fiberon will last for many years without any maintenance. Fiberon fences are prepared to withstand the vagaries of weather in all climates.
Safe for Your Home and for the Environment
No toxic chemicals are used in the manufacturing of Fiberon products. Urea formaldehyde-free
Products do not splinter, protecting workers and users from potential injuries.
Sustainable—Durable Performance Year after Year
Fiberon products deliver long-term performance that requires no chemical preservatives, paint or stains that are common for wood decks, railing and fencing.
Browse our catalogs
We offer a wide range of products as wooden and composite decking, facade cladding, lumber, interior flooring, wall panelling including accessories for installations. Get inspiration and look at our catalogs, where you can find valuable advices, installation guide and maintenance reccomendation. Catalogues in PDF version can be downloaded here or in the catalogs section in the upper menu bar.
Demand
We will be happy to advise you on the choice suitable accessories.

We will show you our products before purchase in our warehouse. Wood is a natural material, each piece is a unique original. The supplied wood will be different from the displayed photos and samples.

Call us on +420 220 879 443

Payment options:
Cash or a card at the store

Cash on delivery (you pay when picking up the goods to the courier in the Czech area only )

By bank transfer (we will send the goods immediately after the amount has been credited to our account)
---