Oak solid wooden flooring Gunreben
Product code:

666884245666-1
Detailed Description

Oak solid wooden flooring by Gunreben
Solid luxury oak flooring from the traditional German manufacturer Gunreben with more than 100 years of tradition. Gunreben solid floors are available in a wide range of formats. The boards are produced with a tongue & groove on all sides, in factory oil finished and also unfinished surface for additional oiling or varnishing. Gunreben floors are also produced in a natural shade, two levels of 5 or 15% bleaching, or 2 levels of smoke in either a smooth or brushed surface decoration. This type of floor is designed for glue down installation or nailing to the wooden subfloor.
Specification
Sizes:
10x100x400-1200 mm
15x130/150x400-1800 mm
20x120/140/160/180/200x400-2000 mm
Specie: oak
Botanical name: Quercus robur
Wood origin: EU
Production: Gunreben Germany
Moister content: 7-11%
Density: 660 ± 50 kg/m3
Construction: solid wooden flooring
Joint connection: tonge and groove
Coating: unfinished or factory prefinished
Beveling: yes
Brushing: according demand
Suitable for water underfloor heating: yes
Specification points
Technical informations
Technical information and lots of valuable advice on hardwood floors are available here (Czech language version only).
About the oak wood
Solid oak flooring with tongue and groove are a timeless classic. They are characterized by high durability and beauty. They are made from a one piece of wood with tongue and groove on all four sides, edges are beveled. This kind of solid flooring is intended for glue down installation with parquet adhesives to the subfloor. These oak floors is offered unfinished for additional surface coating or fatory pre-finished.
Oak solid wood planks grading
Gunreben wooden oak floors are supplied according to the European standard EN13629: 2012 "free class" in four grades of internal grading Eleganz, Natur, Markant and Rustical. The individual classifications differ from each other in the number and size of knots, cracks, the occurrence of sapwood and other wood signs. Below is an approximate preview of the individual sorting levels. Because wood is a natural material, it is not possible to achieve an exact match with the photos. You can find the scope of sorting in the product sheets in the PDF file under the picture previews of individual classes.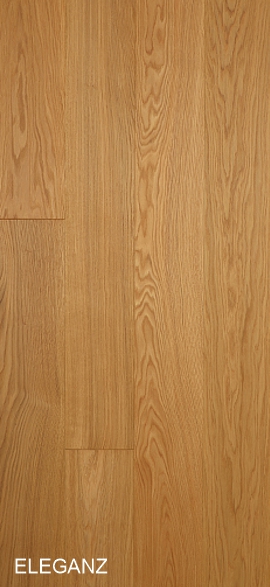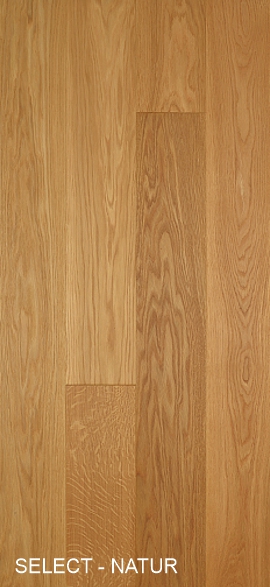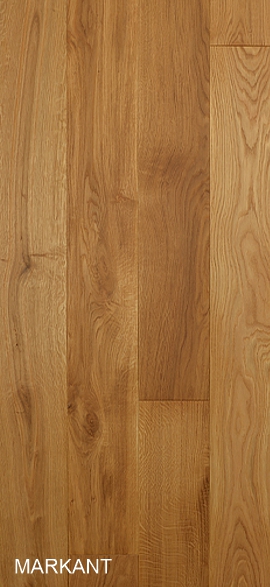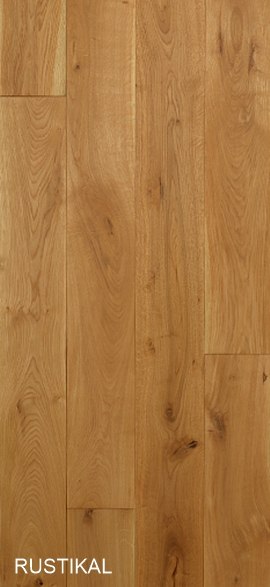 Mixed lenghts boards
Gunreben solid floors are produced in mixed lengths, most often from 400-2000 mm, depending on the format. The floors are packed in uniform foil packages containing a combination of different lengths. On request, it is possible to supply only long lengths of 1800-2400 mm, or "Castle planks" up to a length of 5000 mm, depending on current availability. Long lengths are an additional item.
A smooth or brushed surface
At your request, Gunreben floors are available in a version with a smoothly sanded surface or with a brushed surface decoration. Both variants can be supplied either without surface treatment for individual surface additional treatment or with factory oiled surface treatment with natural transparent oiling or two shades of bleached oils.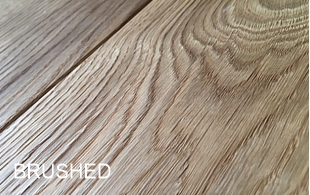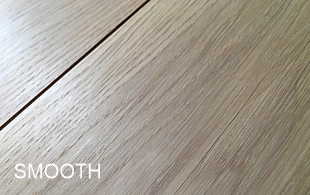 Surface treatment of Gunreben floors
Gunreben solid floors are produced with factory oiled surface or unfinished, intended for additional surface treatment. Factory finishes are available in natural oiling or in two shades of 5% or 15% surface bleaching. Dark color variants are available in two smoked options.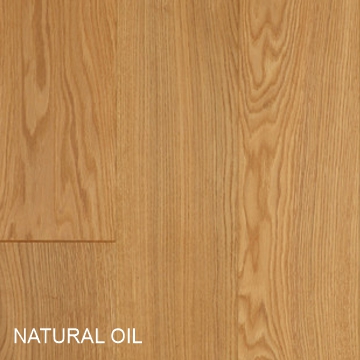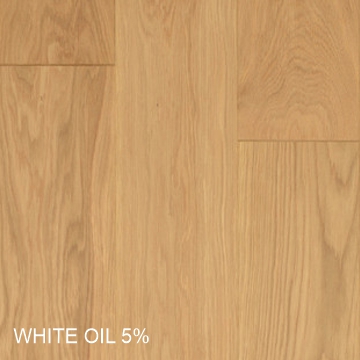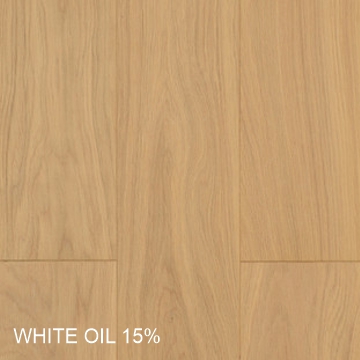 Demand
We will be happy to advise you on the choice suitable accessories.
We will show you our products before purchase in our warehouse. Wood is a natural material, each piece is a unique original. The supplied wood will be different from the displayed photos and samples.
Call us on +420 220 879 443
Payment options:
Cash or a card at the store
Cash on delivery (you pay when picking up the goods to the courier in the Czech area only )
By bank transfer (we will send the goods immediately after the amount has been credited to our account)